Employment Opportunities at Hilltop
Become a part of an organization that has been providing compassionate and comprehensive human services to Western Colorado for 70 years!
Meet Sheryl, Volunteer Coordinator at Hilltop
Meet Alex, a High-Fidelity Wraparound Facilitator
Meet Susan, Administrative Clerk at The Fountains
Your talents and passion can touch a life and give you the rewarding career you've always dreamed of. See our full list of employment opportunities and learn how Hilltop can help put your passion and ideals into action. We value our employees and offer an award winning workplace environment including a comprehensive benefits package and focus on a healthy work/life balance.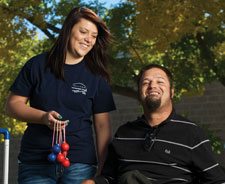 Working With People With Disabilities
Work directly with adults with disabilities and Traumatic Brain Injuries to assist them in living independently and with purpose. You will get the opportunity to assist this group of individuals through personal care, medication administration, behavioral support and more.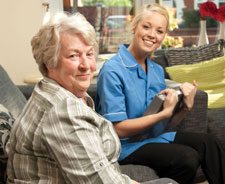 Working With Senior Citizens
Work directly with senior citizens to enhance and empower their lives. You will discover intangible rewards working with this group of people that you wont discover in any other sector.You will GAIN: Gratitude and Perspective.You will NEED: Compassion and a drive to care for others.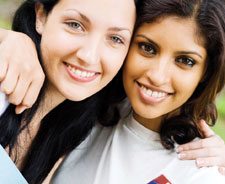 Working In Non-Profit Administration
Supporting the mission of Hilltop through program support in fields that include, Finance, People Operations, Information Technology, Maintenance, Marketing, and Purchasing. You will get the opportunity to support your community and the employees of Hilltop to help deliver the best service to those Hilltop serves. You will GAIN: Awareness and Appreciation.You will NEED: Collaboration and Integrity.
Working With Victims Of Domestic Violence
Work with individuals and families in crisis to help them gain stability, safety, and independence. You will discover the pain and suffering of others in crisis and have the opportunity to help them from crisis to confidence.You will GAIN: Respect and Admiration.You will NEED: Composure and the ability to listen.
Working With Children And Families
Help families and youth get access to the tools and resources they need to be successful. From parenting classes to teaching youth real world skills to assisting families navigate the complex healthcare system, you will get the opportunity to improve the lives of others and improve our community.You will GAIN: Consideration and Inspiration.You will NEED: Flexibility and Perseverance.
Working With Youth
Work directly with male and female youth from ages 5 to 21 in a residential treatment Program. You will get the opportunity to help youth learn valuable life skills, deliver behavioral and therapeutic counseling, and prepare them to be productive and successful.You will GAIN: Resilience and Drive.You will NEED: Emotional Endurance and Determination.
Life at Hilltop
Hilltop impacts the lives of those that need it most. Hilltop provides programs that assist children and families, help victims of domestic violence, provide long-term residential living options for adults with traumatic brain injuries, assisted living for senior citizens, and so much more!
Benefits
Hilltop provides employees with a comprehensive benefit packet to meet the needs of individuals and families.
Medical Insurance, Dental Insurance,Vision,401K Matching (Traditional & Roth),Free and Supplemental Life Insurance, Flexible Spending Accounts (Medical and Dependent Care),Employee Assistance Program, Paid Time Off (Including a paid Sabbatical!),and so much more!
Frequently Asked Questions
How do I apply for an open position?
Please apply online. Simply click the "Apply Now" button on the position and complete your application. You will need to create an account if this is your first time applying at Hilltop.
Who do I contact if I have a question about an open position?
Please contact Hilltop's People Ops Recruiting Team at 970.244.0411, or you can text us at 970.852.7102
Can I make edits to my profile?
Yes! You must log back into your account with the username and password you established when you created your account. From there, you may edit your profile and apply to open positions.
Open Positions
Browse and apply for open positions with Hilltop.